Top 10 Hollywood Animation Movies As Of 2017 – Will Make You Laugh
Here is our pick of 10 Hollywood Animation Movies As of 2017. In recent time we have witnessed some of the best English films which made us a thrill, honored in theaters and the list a pickup.
Hollywood has produced some of the fantastic movies in the 21st century. From comedy to action and Emotional and animation they have created masterpieces over the time. Here we look at the top 10 Hollywood Animation Movies in recent times.
Top 10 Best Hollywood Animation Movies Ever
1. Inside out
Riley was from her life. Her father also starts a new job in San Francisco. Her Midwest life was ruined thus her emotion was guided. Ronnie Del Carmen and Pete Doctor were the directors of this movie.
2. Your name (Kimi no na wa.) (2017)
Mitsuha and Taki was the stranger to a new school. They used to live the separate life, but one night everything changed. They switched their place. Makoto Shinkai directed it.
3. Toy Story (1995)
It is the story of toys. Woody was a talking cowboy he was favorite of all toys. He was honoured for his place. John Lasseter directed this movie.
4. Pinocchio (1940)
It is the story of a gentle woodcarver Geppetto. He has created a Marionette with his son. There was a fairy that brings life to the toys. Ben Sharpsteen Hamilton Luske, Wilfred Jackson, Walt Disney, Jack Kinney, Norman Ferguson and T. Hee, Bill Roberts directed it.
5. Finding Nemo (2003)
It is an amazing underwater story; where a father was looking for his lost child. There are comedy and journey of a clownfish and his son Nemo. Lee Unkrich and Andrew Stanton directed this movie.
6. Shaun the sheep movie (2015)
It is the story of a ship named Shaun and his master. They live on a steep hill in a big city where flock and Shaun returned everybody safely. Richard Starzak and Mark Burton directed it.
7. Moana (2016)
Moana is one of the greatest animation movies. It consists of Sailors and the Voyager of the Pacific Ocean. There is an island of Oceania. John Musker and Ron Clements directed this movie.
8. My life as a zucchini (ma vie de courgette)
Zucchini was a friend of Police officer. He also learns how to love and trust. He was searching for a new family. Claude Barras has brought life to this movie by direction.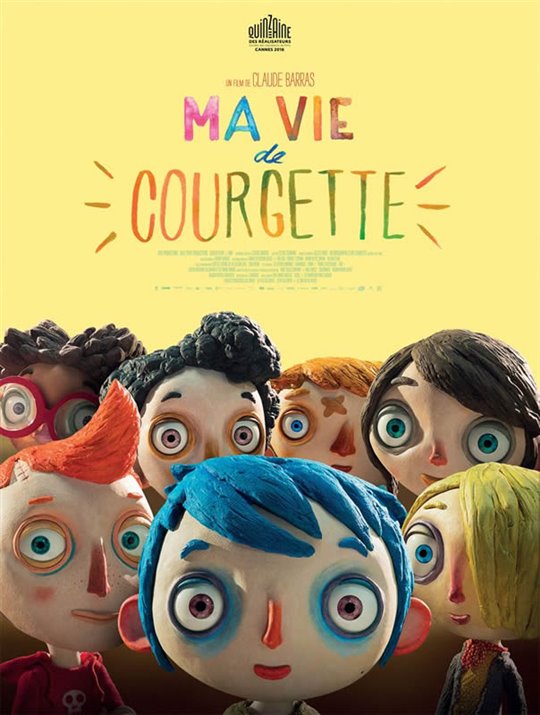 9. Only yesterday (2016)
Taeko decided to visit her relatives by train. She travels through night and flood memories of her past. There are immature Stirrings in romance. Isao Takahata directed it.

10. Chicken run (2000)
It is the story of the turbulent romance of Rocky and Ginger. Rocky was a Rooster and Ginger was a chicken. They are looking for freedom through the prison of war. Nick Park and Peter Lord directed this movie.
If you love to watch animation movies, then include these 10 Hollywood animation Movies in recent times in your watch list. You won't regret watching them.
Liked This List? Share It On Facebook
Top 10 Hollywood Animation Movies As Of 2017 –
Despicable Me 3
Cars 3
The Lego Batman Movie
Smurfs: The Lost Village
The Baby Boss
Captain Underpants
Blazing Samurai